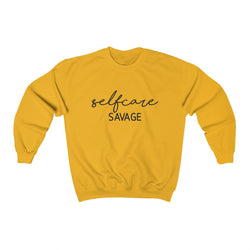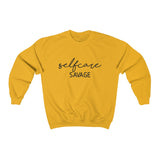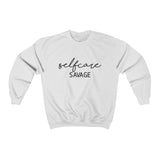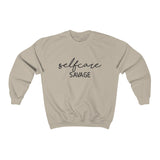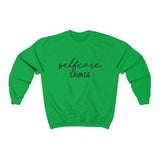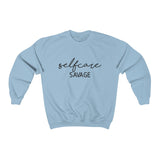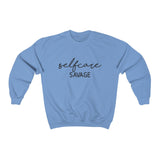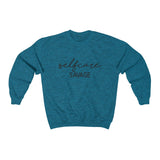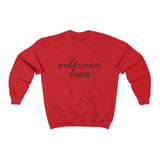 Self-Care Sa-vage
Self-Care Sa-vage
/ˌselfˈker/.   /ˈsavij/
A SelfCare Savage is Anyone who fiercely and consistently prioritizes their need for balance, peace and self love through action.
Self-care is ANY activity that we do deliberately in order to take care of our mental, emotional, and physical health.
Let's normalize Self Love and the NEED for Regular SelfCare. 
Ideal for any situation, a unisex heavy blend crewneck sweatshirt is pure comfort. These garments are made from polyester and cotton. This combination helps designs come out looking fresh and beautiful. The collar is ribbed knit, so it retains its shape even after washing. There are no itchy side seams on these sweaters.
.: 50% Cotton 50% Polyester
.: Medium-heavy fabric (8.0 oz/yd² (271.25 g/m²))
.: Loose fit
.: Sewn in label
.: Runs true to size