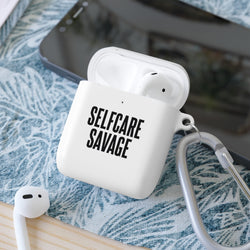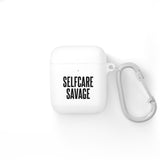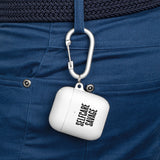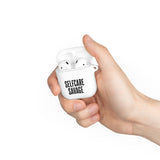 Self-Care Sa-vage
/ˌselfˈker/.   /ˈsavij/
A SelfCare Savage is Anyone who fiercely and consistently prioritizes their need for balance, peace and self love through action.
Self-care is ANY activity that we do deliberately in order to take care of our mental, emotional, and physical health.
Let's normalize Self Love and the NEED for Regular SelfCare. 
This AirPods Case safeguards your pods against bumps, scratches, and drops.  Compatible with the regular and wireless charging case for AirPods and AirPods Pro.
.: Protects your AirPods from drops and scratches
.: Metal carabiner included
.: The case works with wireless and regular charging ports
.: Material: Premium Thermoplastic Polyurethane (TPU)