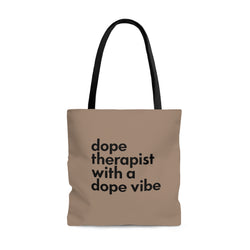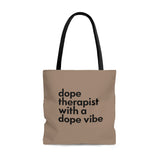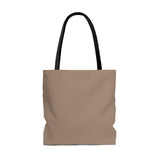 What a great reminder for you and anyone you encounter- let the world know you are confident in yourself and your skillset. 
As therapists, t

here will be days when you need to lift yourself up if you are feeling down. 

When you fall, you need to pick yourself up instead of waiting for someone else to come and save you. This bag is a great reminder to keep your positive self talk and self care prioritized. Color of your preference can be customized- please email shopping@happileeeverafter.org  BEFORE you place the order. 
.: 100% Polyester
.: Boxed corners
.: Black cotton handles
.: Black lining