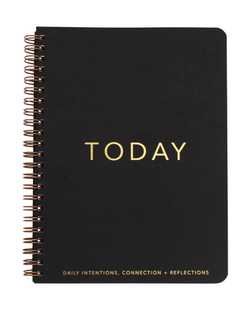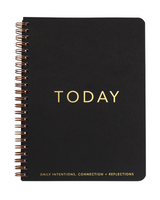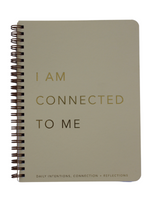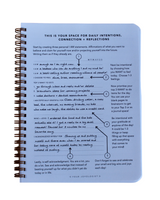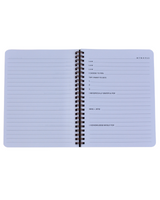 A space for daily intentions, connection and reflection!
This daily check in planner can help you to focus on getting out of your own way, connecting with your truth, celebrating your life daily, dreaming big and acknowledging yourself instead of being hard on yourself for what you have yet to do today, this week, this life. 
First page is example of how to use. 
All left (back sides) are straight lined pages. 
All right pages have the daily template. 

Use the lined pages for journaling, brainstorming, jotting down more want to-do's, time blocking, doodling or whatever feels best to you!

INSIDE PAGES ARE THE SAME IN BOTH STYLES, THEY JUST HAVE DIFFERENT COVERS OPTIONS. 
6x8inches
130 lined pages

Heavy black or natural stock for front and back covers
Metallic gold foil imprint
Gold Wire Binding
Lays Flat when opened
Comes packaged in a clear sleeve.