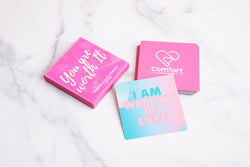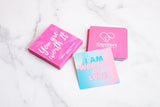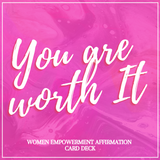 Affirmations help purify our thoughts and restructure the dynamic of our brains so that we truly begin to think nothing is impossible. The word affirmation comes from the Latin 

affirmare

, originally meaning "to make steady, strengthen."
This set of 30 affirmation cards features hand lettered quotes to propel, support, and uplift.
This decked is packed with research-based statements to help you manage stress, nurture your values and goals, and take steps toward concrete change.
 This affirmation deck would make the perfect gift for a loved one or a thoughtful way to practice self-care.