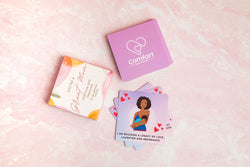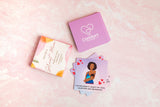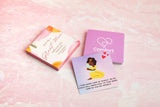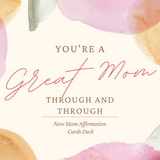 Motherhood is both the greatest blessing and the biggest challenge. It can make you beam with joy and pride while also wreaking havoc on your mental health.Which is exactly why it is so important to tend to your mental and emotional health regularly. 
Your thoughts are incredibly powerful in shaping your reality, which is why it is so important to choose your thoughts on purpose. That is where these self care affirmations for moms come in.
This set of 30 affirmation cards features hand lettered quotes to propel, support, and uplift.
This decked is packed with research-based statements to help you manage stress, nurture your values and goals, and take steps toward concrete change.
This affirmation deck would make the perfect gift for a loved one or a thoughtful way to practice self-care.