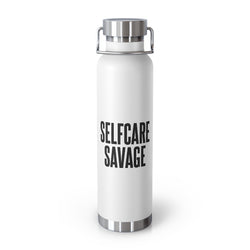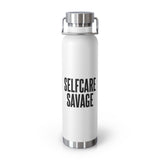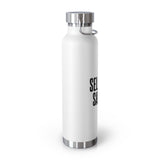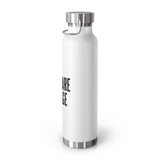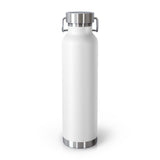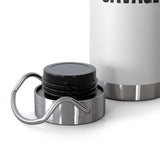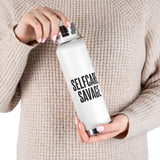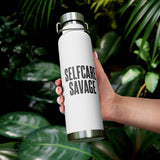 No cold coffee for you...No way! Warm water...Ewww!
You're far too special for that...Keep priortizing yourself!
Vacuum insulation is a big deal if you care about beverage temperature change. Double-wall construction means that hot liquids can remain hot up to 12 hours while colder choices can last a full 48 hours; that's two whole days. Furthermore, these bottles are condensation-proof - no sweating or slipping. Built to fit standard vehicle cup holders, the stainless steel sides are both scratch and fade resistant.
.: Spill-proof
.: Scratch and fade resistant
.: 22oz (0.65 l)
.: One size: 10.6" in height, 2.9" in width
.: Note: semi-transparent design elements do not always render correctly on dark-colored bottles
Self-Care Sa-vage
/ˌselfˈker/.   /ˈsavij/
A SelfCare Savage is Anyone who fiercely and consistently prioritizes their need for balance, peace and self love through action.
Self-care is ANY activity that we do deliberately in order to take care of our mental, emotional, and physical health.