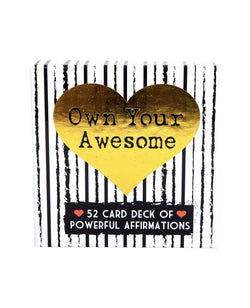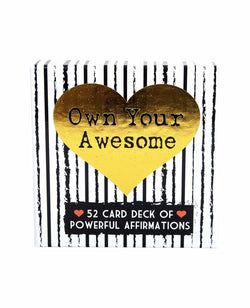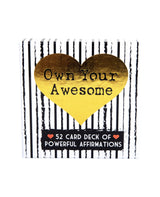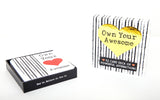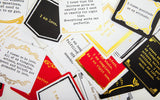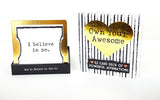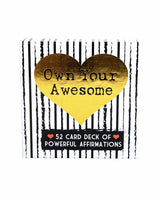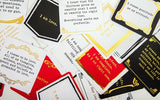 You are what you think, so why not think awesome thoughts! 
52 Powerful Affirmations to get you out of your head and into the now where you remember how amazing you are. 
Pick a card first thing in the morning to set an intention for your day.  Keep the box on your desk and pull a card when you are feeling frustrated or stuck.  Post cards around your house as loving reminders. Give cards out! Leave them on car windows, with a tip, or in gifts. 
You don't need to compete with others. You don't need to compare yourself with others.  You get to live your life.  You get to make your own choices.  Love yourself! Own who you are.  Own Your Awesome!
The deck and box are designed using only red, white, black and GOLD FOIL! 
The "gift set" comes with 4 decks of cards- is perfect for you to buy for your children, staff, family, etc!