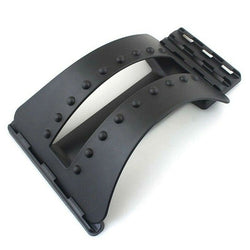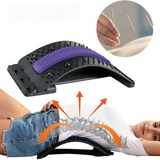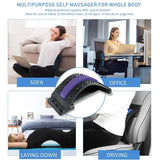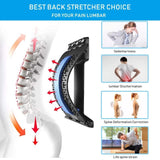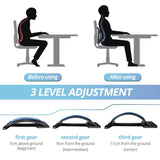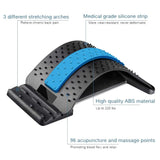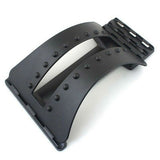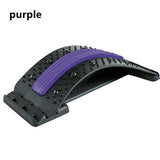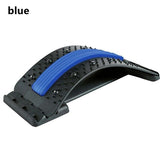 Back Massage Muscle Therapy Corrector 

Item Description:
Stretch Back Massage Equipment, Magic Stretcher, Fitness, Lumbar Support, Relaxation, Back Pain Relief, Spine Corrector

Product Description:
This product is based on the principle of arc stretching, it can help you solve waist pain, fatigue, waist weakness, waist stiffness, lumbar disorder problems, lengthen the muscle lines of the waist.

Characteristics:
1. The 3 speeds are adjustable and the angle with the back knot can be adjusted as needed to meet your waist exercise needs.
2. Simulation of finger massage, acupuncture touch, advanced PP material, durable, there are 150 massage contacts.
3. Arch stretch, for stacking and sitting.Let the waist return to its normal physiological curve of 26 degrees.

Technical data:
1. Material: PP
2. Product color: random color
3. Product design: 10 magnets
4. Product size: 380 * 250mm
5. Product function: correct spine, improve bump / waist acid

Instructions:
1. Place the spine correction plate on the bed or wedge, adjust the appropriate pulling force.
2. Place the spine correction plate behind the buttocks with the back of the product facing the buttocks.
3. Lie down slowly.
4. Correct posture: lateral and shoulder support.

Comments:
1. Due to the different monitor and lighting effect, the actual color of the item may be slightly different from the color shown in the pictures. Thank you!